I do not have any children. All of my kids are four legged fur babies. I am completely ok with this and it is decision my husband and I came to together. However, it's not always easy for others to understand. We know that and I know that there are some folks out there that absolutely despise hearing a pet owner refer to animals as their "kids." But that is what we have, a fabulous family of paws and hooves.
When it comes to the Holidays, one of my favorite things is my friends and family sharing their growing families year after year. This starts with the Christmas cards that flood my mail box. Glossy photos of my niece in her red Christmas dress or a friend's family photo perfectly curated into a winter wonderland, grace my refrigerator door. But believe me, if you think I don't have cute Christmas outfits or holiday adventures of my "kids" to share with you this year… you're crazy. This is how we "fur moms" dazzle up the holidays!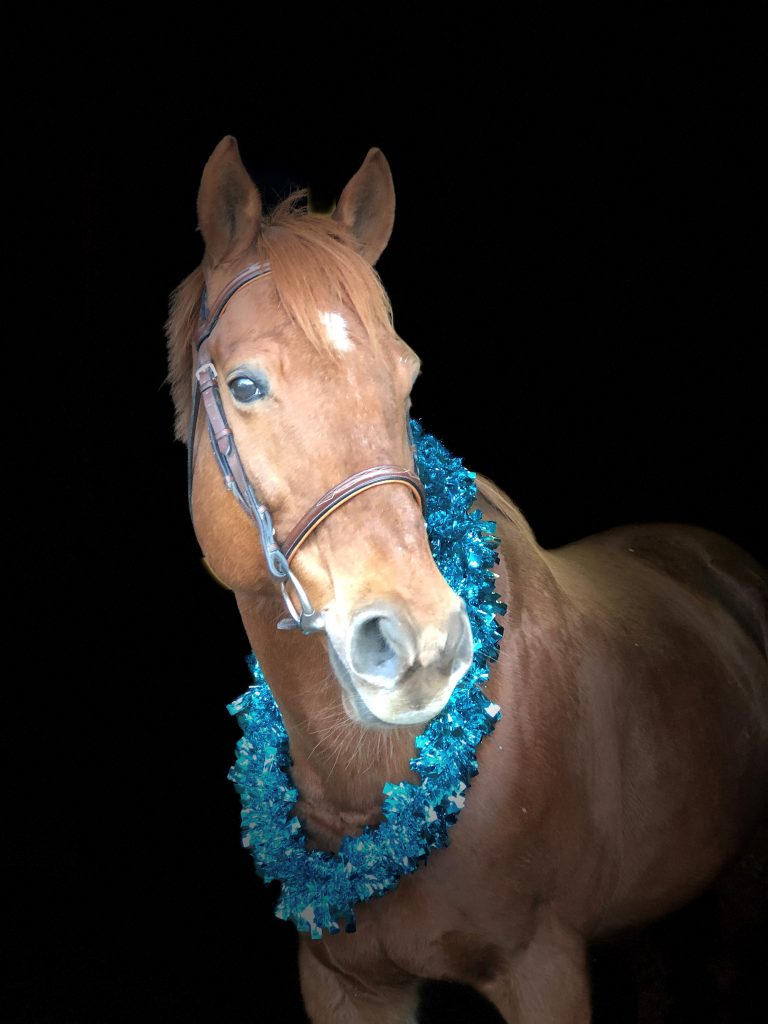 It starts with a little garland. You think getting your baby to pose just so or making sure your toddler sits still is hard? Wait until you have to wrap sparkly, reflective garland that crunches and crinkles and flaps in the breeze around the neck of an 1100 pound animal. I felt my chestnut nut looked the best in blue while my bay gelding rocked the gold pretty well – a decision that only took a week or so. Then getting each horse to stand still without having a lead rope in the picture resulted in a lot of unusable photos. But when it was all said and done, my two boys looked glistening and holiday ready. I could not be more proud of these two… and of my iphone photography skills.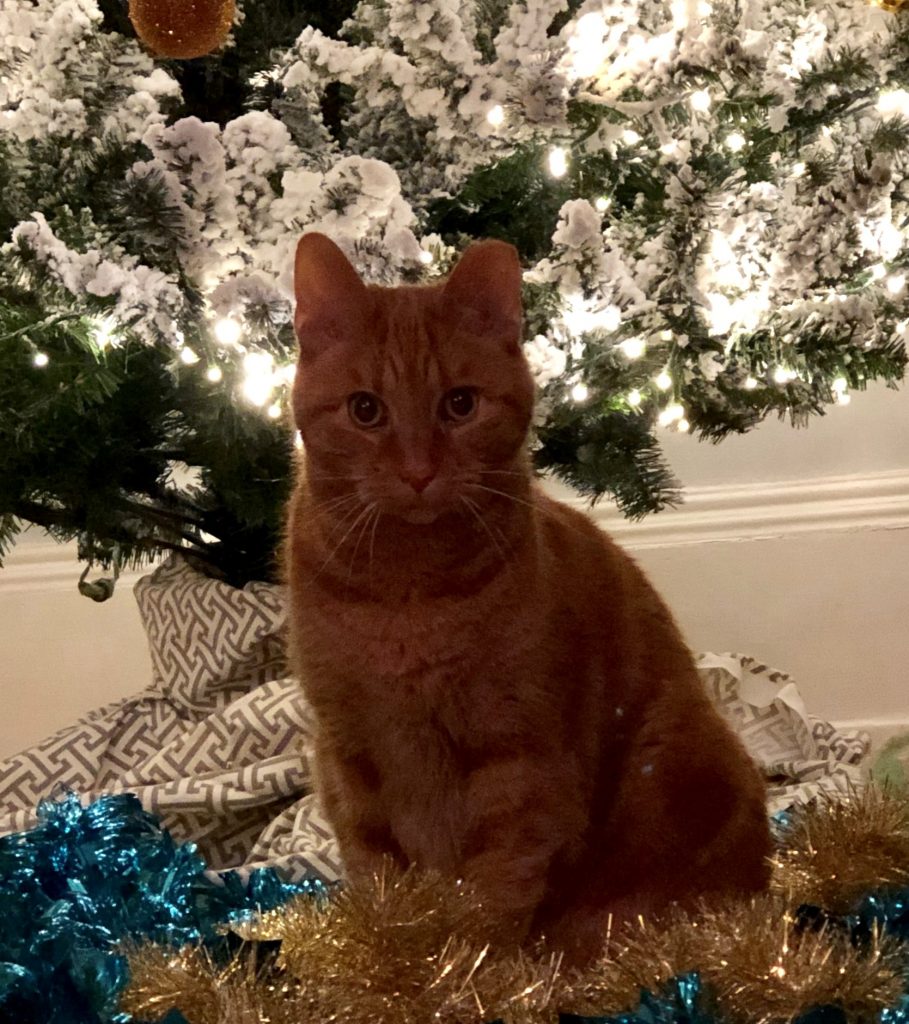 Then there were the cats. My fur kids come in all sizes and let me tell you what, the smaller they are the more difficult they were to photograph. But how could I share my entire family if I didn't include the cats? A handful of treats for bribery and one fur mom lying on her chest on the floor later, I ended up with one good shot of each out of about 54.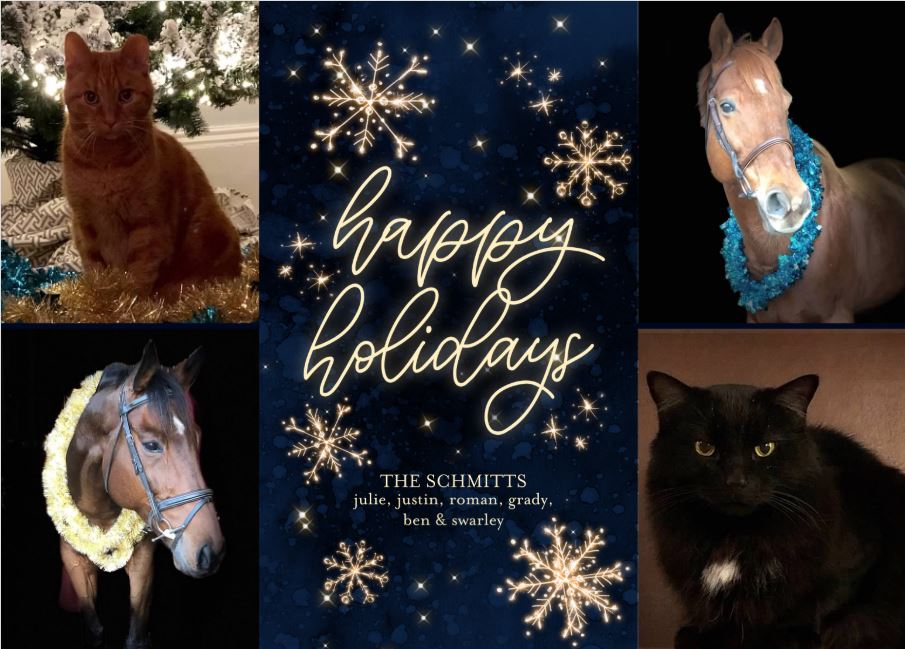 The holidays are meant for friends and family and spending time with the ones you care about the most. Everyone's family is a little different. Some have a large family and some have small. But some people have families that need to be groomed daily and cared for a in a different way than the traditional family. I am very happy to share my unconventional family with you and wish everyone a very Merry Christmas!  
**Julie Schmitt, owner of the Mod Equestrian Mobile Boutique located in Cleveland, OH. Mod Equestrian specializes in modern, city-to-show ring styles for life in and out of the saddle. The mobile shop opened in 2015 and travels to shows and other equestrian events throughout Ohio. I have been riding since I was 7 years old and grew up showing in the Hunter ring. I did not get my first horse until after college. Grady came from the retired racehorse rescue CANTER. We showed in the hunter ring and did some dressage before Grady retired. I bought my new thoroughbred, Roman last summer and we are training to ride in the Jumper ring. I live in Lakewood with my husband Justin and our two cats.