We are rolling into the tail end of October here, which means that it may as well be November.
Before you can blink it will be Christmas. So it's practically the New Year, right? That means spring is right around the corner.
If only I actually had that level of optimism. Summer is in the rearview and all those sun shiny days will become just a memory before you know it. Though you may do most of your riding and showing in the warmer months, some riders continue to train and show through the winter as well. We tough it out, but it certainly isn't easy. When trying to stay warm at horse shows this winter, we all know the basics: dress in layers, wear thick socks, and bring a hat. But what else? Do winter horse shows right this year and maybe you'll forget how cold your toes are.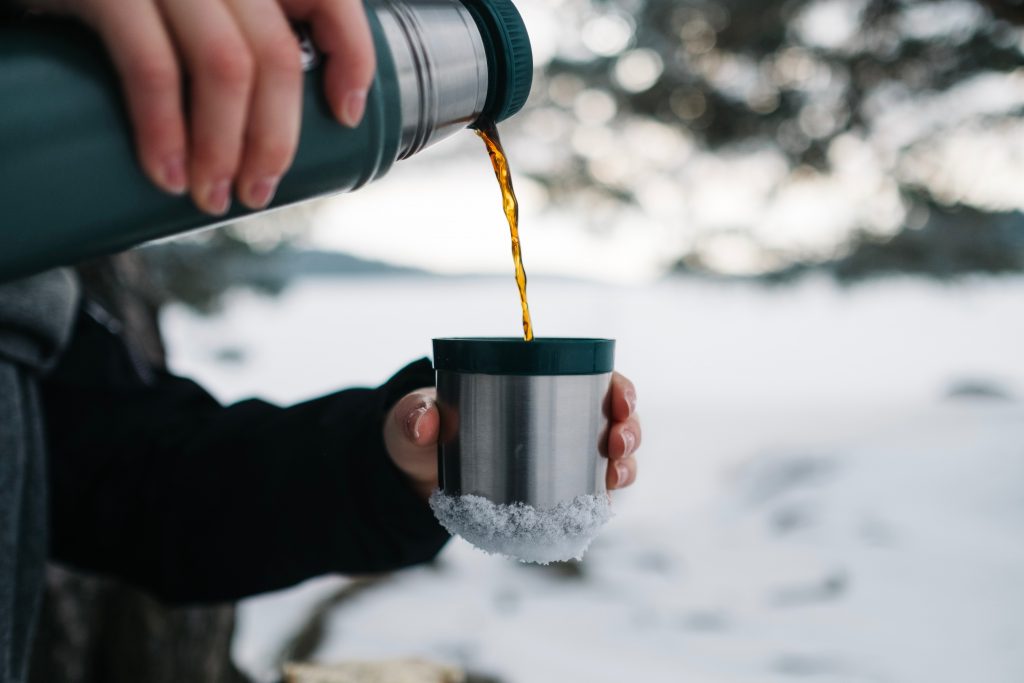 Coffee, coffee, coffee:
Coffee can kick start any day no matter the weather. And when you're cold, what's greater than holding a hot cup of bean water in your hands? Don't just bring your coffee, share it. Do a coffee exchange. A show buddy of mine and I love our coffee. When we ride early in the morning we take turns bringing each other coffee from our favorite java joints. One weekend she brought pour over coffee from Costa Rica and the next I made her go basic with a pumpkin spice latte. Take turns sharing the warmth with your team and learn a little about them in the process. This can totally be done with hot chocolate, too.
Bring a Thermos:
We covered coffee already. So what else can you pack in that thermos? Some people prefer tea when their stomachs can't take another ounce of coffee. A thermos will keep your tea warm for hours and be ready for you when you need it. How about some soup? Whip up a batch of your great grandmother's chicken noodle soup and cart it with you. An old school thermos will have a cup built right into the lid, but don't forget some insulated paper cups for your friends. For those 21 and over, a thermos is an excellent receptacle for a horse show Bloody Mary.
A cooler for you, a cooler for me:
Keep your horse cozy between classes by covering him with a cooler. While you're at it, go ahead and cover yourself with one. Even with all the layers and thermal gloves, killing time on the sidelines will be much more bearable if you wrap up in a cooler.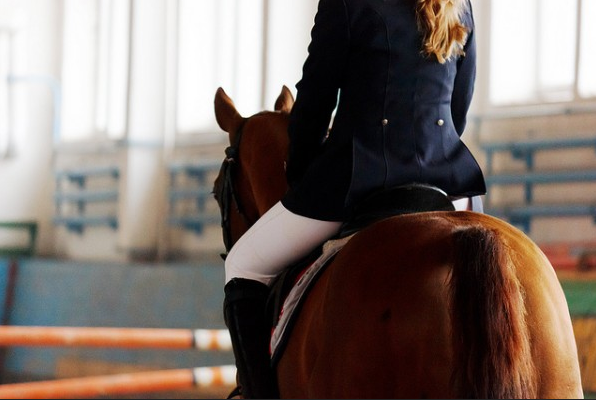 Go to your happy place:
Create a designated warm space for your team or horse show circle. Set up the usual summer show tent but invest in the side walls to block the wind. Ask others to bring their chairs and extra blankets, maybe even a portable electric or propane heater if you are located in a safe space. This is a great place to house extra snacks and drinks during down time and a great gathering place for all riders.
Showing during the winter doesn't have to be dreadful. Just a little extra time and space in the truck can make it a fun experience for everyone. What do you bring to winter shows to beat the cold?
**Julie Schmitt, owner of the Mod Equestrian Mobile Boutique located in Cleveland, OH. Mod Equestrian specializes in modern, city-to-show ring styles for life in and out of the saddle. The mobile shop opened in 2015 and travels to shows and other equestrian events throughout Ohio. I have been riding since I was 7 years old and grew up showing in the Hunter ring. I did not get my first horse until after college. Grady came from the retired racehorse rescue CANTER. We showed in the hunter ring and did some dressage before Grady retired. I bought my new thoroughbred, Roman last summer and we are training to ride in the Jumper ring. I live in Lakewood with my husband Justin and our two cats.