The morning sun is bright but the air is still cool.
It almost looks like there is a fog hovering just above the ground as horse hooves cut through the dewy grass. Even with trainers calling to their students in the warm-up ring, there is still a hush across the show grounds as exhibitors and spectators whisper over their coffee. Its horse show morning and classes have begun; please make your way to the in gate.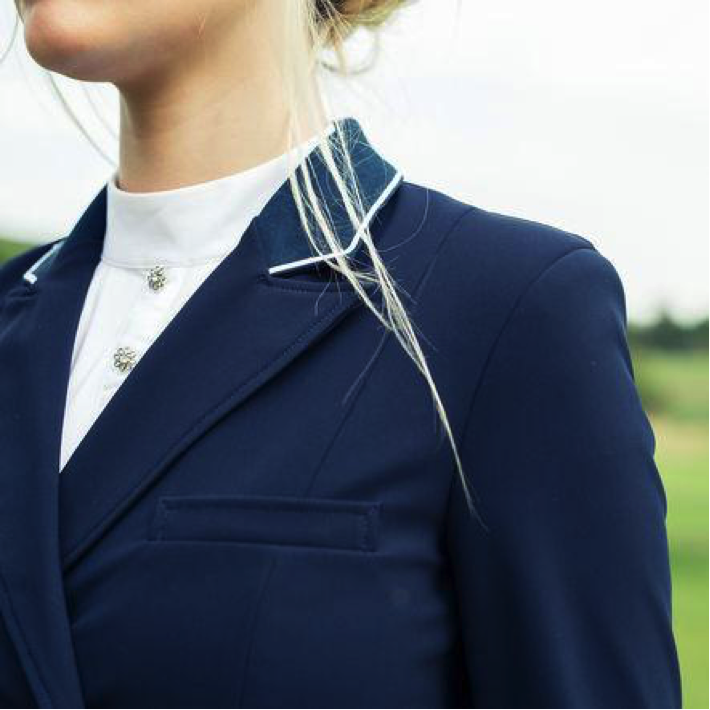 At any show, even the earliest classes may call for the most formal attire. Like a black tie affair at 8:00 in the morning. Shadbelly clad riders await their turn in the ring and it may surprise some people to see this level of turnout so early in the day. This may lead one to ask, when is it appropriate to wear your shadbelly and how creative or fashion forward can you be?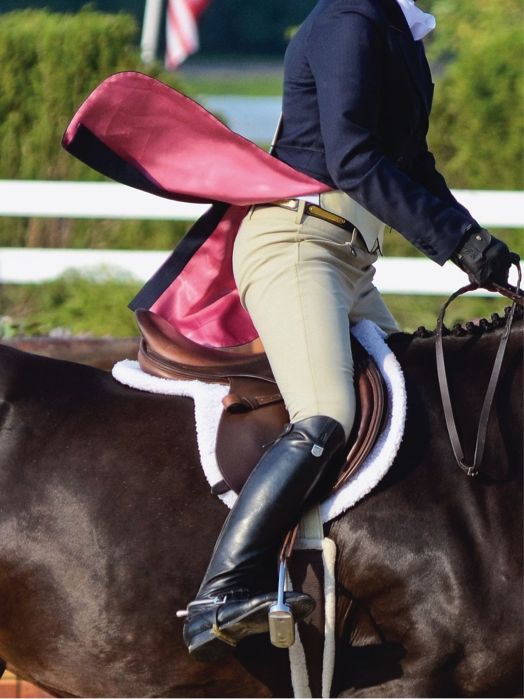 One way to look at it is shadbellies symbolize the most traditional and formal occasions in foxhunting. This is why the shadbelly only appears in hunter classes and upper-level dressage but not in jumpers or equitation. Shadbellies are acceptable whenever "formal attire" is included in the class description. They are most common in headliner classes such as classics, derbies, or highlighted and sponsored classes. Even a small local show can host special hunter classes and upper-level dressage tests where a shadbelly would be appropriate.
To stay fashion forward in the most traditional of attire, here are a few key takeaways to help you be yourself in the ring:
Fit!
Shadbellies can be expensive so finding a nice used one can feel like winning the lottery. Just be sure the fit is correct. You don't want a coat that is too large or too small. Take some of those savings to a tailor and have your shadbelly properly fitted. This includes your breeches! Your breeches should be a mid-rise and should come up to your vest.
That Subtle Pop!
In the hunter ring, it is good to stay true to a traditional color such as Navy or Black. Judges look for an elegant rider that does not distract from their horse. But that does not mean you cannot play with pattern or color in your vest and stock tie. A colorful belt can also be a subtle way to add some oomph to the sea of blue and black.
Dressage Ring Bling!
In dressage, you get to be a little bit more creative. More color has been making its way into the dressage ring so find a coat with a fun trim color or contrasting piping to show off your style. Brightly colored trim to match your vest or a contrasting collar can also help express who you are. Just remember, tail length differs between dressage and hunters so be sure to ask your local tack shop to help find the perfect shadbelly for you.