Summertime can be a heavy show season for a lot of riders.
Is it time for you and your horse to take a fall break? 
Long days in the saddle, in the sun, catching rides, and catching up with friends is what the summer show season is all about – that and maybe a ribbon or two, of course. My gelding was still new to me this summer as we ventured out to our first show of the summer. Our progress was slow but we were both working hard.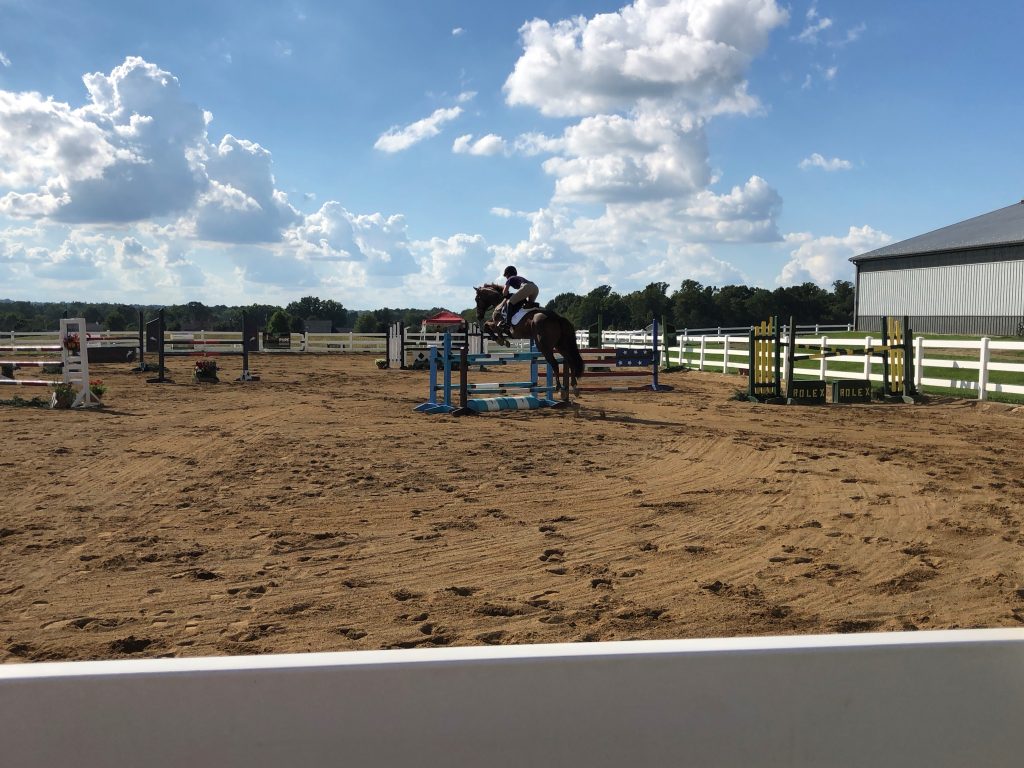 After attending my dream show in Northeast Ohio this past July, a 4-day marathon of jumpers and courses, I went into the weekend with the intention of taking a show break after this show was through. However, after temper tantrums from my gelding and class eliminations from me dropping the ball at the fence after fence, I realized we needed to go more places this summer. Not less. We had our routine at home down pat, but when the pressure was on, my gelding and I had work to do.
I am happy to report that this dedication, not just my horse's training but to my own, paid off. We are surviving the show ring and even seeing some rewards when the day is done. I could not be happier with the partnership my horse and I have found this summer. With one more show left on the calendar, I am ready for a break and I am sure my horse is too.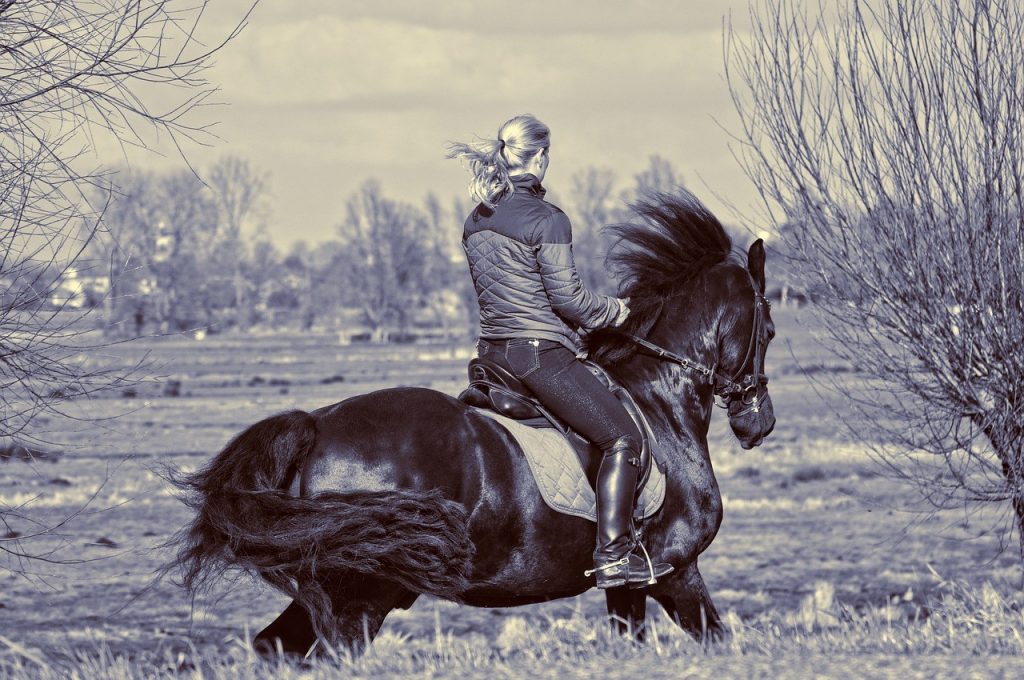 Below are four ways to give your horse the fall break it needs but still keeps things new and fresh:
Go For a Walk
Both of my horses, whether competitive or not, are just big dogs really; they love going for walks around the property. Taking your horse for a walk gives them a break while improving on ground manners. Being able to lead and stand is one thing but trotting politely on the lead is also an excellent skill. Taking your horse on a walk also gives you some insight into their point of view. Use this opportunity to walk side by side with the things your horse finds scary or on a trail that may give your horse anxiety under the saddle.
Take Your Horses on a Hack
Keeping your horse fit during downtime is important so try out a hack or two! Leave the ring and head out into the grass together. Hacking out in a field or around the property engages your horse's brain in a way that ring work doesn't. Hacking provides variety and helps keep your horse interested. Hacking can ease stiffness as well without the pressure of a schooling workout. But greatest of all, a good hack can really boost your horse's confidence. Heading out to see, pass, and cope with unusual things is one of the best ways to make him brave.
Set Up the Spa
I am guilty of the "pre-show once over" that's for sure. Between life, work, lessons, and just your average show packing and prep, sometimes giving my horse a truly thorough bath takes a back seat. During your break period really bust out the spa treatment. Take this time to pull your horse's mane and trim up that bridle path again. Get that water warm and sudsy for a true bubble bath. When I am done bathing my horse, he just loves a good rub down. I will take out an old bath towel and rub his face, ears, and neck really well. I just love it when he leans in and begs for the attention. A good spa day is relaxing for everyone!
Barn Cleaning
Cleaning is never fun, but when you're on the go each weekend for one event or another, some areas of the barn may feel neglected. While your horse is out grazing and enjoying a little extra sunshine, take this time to get your barn and tack space in order. Even if you board in a full care situation, take some time to strip your horse's stall and straighten out those mats. Maybe it has been some time since you last cleaned out his feed bucket. This is also an excellent time to take a look in that tack trunk or locker. How disheveled did you leave it after that last show? Are there any dirty saddle pads lying around or old ointments you could toss? Organizing is one way to relieve stress and your relaxation will certainly reflect in your horse.
Now's a perfect time to plan a fall break of your own!
---
Related Articles:
Five Training Mistakes to Avoid – Emily Fought
Natural Horsemanship 101 – Emily Fought
The Art of Doing Nothing – Emily Griffin